I hope to be doing a LOT of these posts here - I LOVE a good "Before & After"...
especially when I actually did it. It's so inspiring to look at other peoples' projects and see the possibilities...
It's really a thrill to get up off your duff and make it happen yourself!
Something I have really become passionate about is "creating" a beautiful home for myself,
not buying it off the shelf. It's easy (and expensive!) to go into Pottery Barn or Restoration Hardware and buy "the look". And there was a time when I wished I could do that. But I have noticed a shift in me over the last few years - I no longer want to go buy it, I want to "make" it!
My style is no longer directly reflected in a store's latest line.
Now I get really excited about prowling thrift stores, yard sales and consignment shops for *treasures*. And sometimes, it's a diamond-in-the-rough, and I get to pay a few pennies for it, bring it home and make it into something fabulous!
This is what really makes me giddy these days.
So, I plan to make this a regular feature,
showing off
what I found
(which is half the fun!), and
what I turned it into
(the other half)!
Today I want to show you one of my favorite B&A's, from last summer.
It was actually a really simple one, but with a big impact, I think.
I was at one of my regular haunts, a local church op shop
(right across the street from Trader Joe's - woohoo!),
and I found this "ugly duckling"...
This was early on in my B&A escapades, so, although I thought I saw her potential, I didn't show anybody until AFTER she was done and I could say I was right! But I just knew that what all that busyness needed was a "shabby" -not perfect- coat of white paint to turn her into a gem.
I just used some house paint we had hanging around and.............
She's become the perfect backdrop for all my whites and a real focal point in my home.
These shots were taken of her at Christmastime.
You'll probably be seeing a lot of her around here.....
Her look changes with the seasons, but she's always dressing up the house now!
P.S. I'm linking up to these Linky Parties... check 'em out!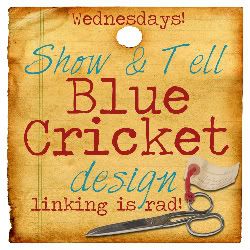 and also......
ThriftyDecorChick
The Shabby Nest
My Romantic Home
Finding Fabulous
Fingerprints on the Fridge